Greetings and Welcome to our Website!

Updates are in progress! Keep checking back for new additions to Japanese, Siberian, and Species pages!

Our website works as an e-catalog, in that we will not be accepting orders from the net; instead, please download our order form and mail it to us with your check or money order. Sorry, we can not accept credit cards.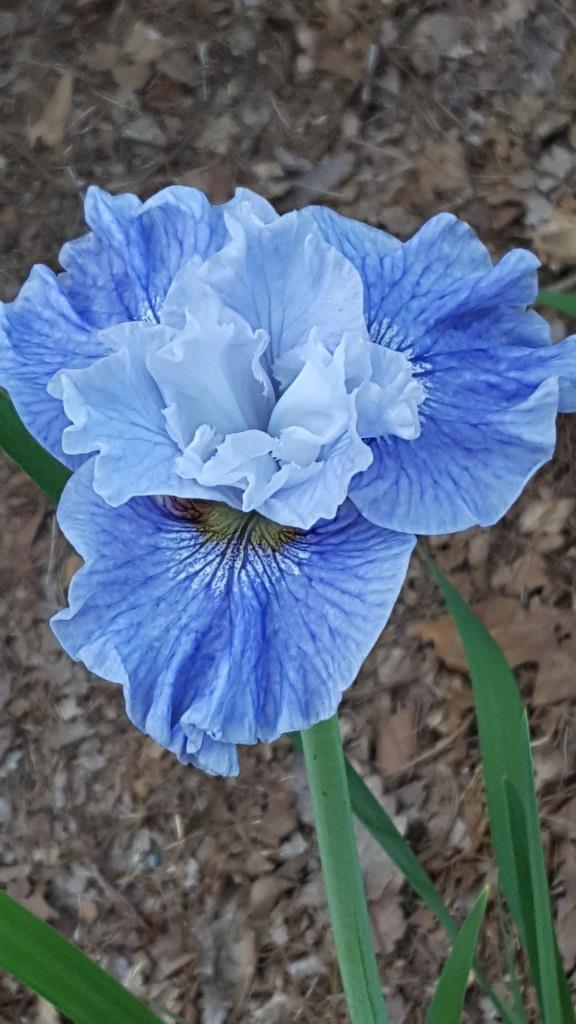 DRAYCOTT GARDENS specializes in beardless irises. We are very proud to be introducing Siberian irises for Dean Cole. Dean owns and operates a fine jewelry store in the heart of Portland, Maine. You may note that some of his recent introductions have "jewel" names. He started hybridizing using tetraploid varieties from his friend, Currier McEwen. Tetraploids have double the number of chromosomes as the standard Siberians so the flowers are often larger, the foliage wider and the stalks thicker.
DRAYCOTT GARDENS has been proud to introduce plants hybridized by Hiroshi Shimizu in Japan. His work in crossing I. pseudacorus and I. ensata opens up a whole new type of garden iris. The plants usually have slightly yellow foliage in the early spring which looks fantastic. Bloom period falls between the Siberian and Japanese iris thus extending bloom time in the garden. The foliage becomes more green in summer and holds its form nicely looking somewhat like an ornamental grass. These crosses are sterile so no seeds are produced, giving more vigor to the plant and keeping it from becoming invasive. The striking color patterns are captivating.
Visitors to the garden are welcome and encouraged. We try to maintain extensive display gardens as well as our stock area. Please call ahead (410-374-4788) if you are visiting so that we can be sure to be here. We operate out of our home, so there are no signs or regular business hours. Upperco is located in northern Baltimore County, Maryland, and Falls Road is MD 25, which runs from Baltimore north to the Pennsylvania state line. Email or call us for detailed driving instructions. Peak bloom time for Siberians should be May 18- 31. The Pseudatas and Japanese usually bloom June 15 – July 1 with the Pseudatas being slightly earlier than the Japanese. Peak peony bloom coordinates with the Siberians from mid to late May. We are a mail-order nursery, and are not set up for on-site sales.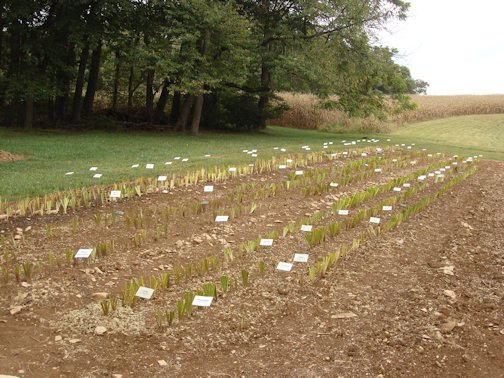 Many of our plants are lined out in the fall and then shipped the following year so that you receive vigorous divisions. Plants cannot be shipped in the spring if they were reset in the fall, as we did for all of them this year.
All plants are guaranteed true to name and of top quality. Plants are shipped bare-root and are freshly dug. When you receive your order, plant it as soon as possible. We ship early in the week so the plants should not have to sit over a weekend. A culture sheet will be included with each order. We have found Priority Mail service to be the most efficient and economical and will use that unless you specifically ask for UPS delivery.
We offer only plants which we feel are worthy of space in your garden. We grow many varieties not listed due to low quantity of stock or lack of demand. If you are trying to locate a particular plant, please write or email us.